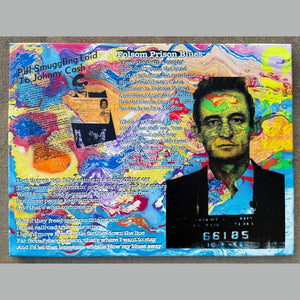 Artwork Cash 1 of a Kind Canvas 18" X 24"
Cash Canvas Art Piece 18" X 24"
Only 1 available. Painted and crafted by Chicken, this is a unique one of a kind art piece. Dedicated to The Man in Black. Going against the grain of society, taking his own path and inspiring All Walks of Life, Forever!
Size: 18" x 24"
100% Made and Screen Printed by hand in the USA